Curriculum
Our curriculum is based around the National Curriculum 2014.
Overview
The national curriculum is a set of subjects and standards used by primary and secondary schools so children learn the same things. It covers what subjects are taught and the standards children should reach in each subject.
Documents relating to the National Curriculum are available in school and the gov.uk link: https://www.gov.uk/government/publications/national-curriculum-in-england-primary-curriculum . If you have any concerns about the curriculum initially these will be dealt with through discussion with the class teachers or headteacher or considered to be a formal complaint under Section 23 of the Education Reform Act Circular 1/89 and the Local Authority would be consulted.
Please use the links below to find out what our children will be taught.
Curriculum List
Please expand on the subjects below for more information
Our School Curriculum
We ensure that effective teaching of the National Curriculum will give the pupils within our schools a broad and balanced education. Our policies, reflecting the aims of the National Curriculum, are planned to cater for the continuing personal development of each individual. We recognise that effective delivery of this curriculum is just one stage in the long-term plan for the development of our children's education.
All of the subjects of the National Curriculum are taught in this school and emphasis is put on providing our children with comprehensive literacy and numeracy skills.
Cornerstones Curriculum
Since April 2016, our federated schools have implemented Cornerstones Curriculum to support us in designing, delivering and managing full coverage of the National Curriculum. Originally inspired by a study visit to the pre-school settings of Reggio Emilia, the Cornerstones approach centres on the belief that children learn better when their interests and fascinations are allowed to flourish, where they are encouraged to explore subjects in a variety of ways and are viewed in terms of their strengths, not their weaknesses. By combining this approach with years of teaching experience, Cornerstones have developed their own four-stage teaching philosophy: Engage, Develop, Innovate, Express.
Click here to view The Four Cornerstones
It is the Cornerstones four stage philosophy that brings the curriculum to life. Each stage provides opportunities for children to learn and respond in a variety of ways, keeping projects flexible and able to follow children's interests and needs. Please look at the Cornerstones website for more information:
https://cornerstoneseducation.co.uk/
We offer wide and diverse opportunities for learning in order to develop self-reliance, positive attitudes and an ability to apply the skills learnt in school to solve real problems.
We endeavour to equip our pupils with the skills necessary to lead a full life within our primary school and to nurture a desire for education, which will lead them to become life-long learners.
We believe that high aims and expectations produce high standards and high levels of attainment.  We make provision for intellectual, social, moral and physical development by:
Developing a child's ability to communicate effectively
Helping pupils to acquire reading skills
Achieving soundness of understanding with regard to Numeracy and Literacy
Supporting the development of writing skills
Nurturing the ability to appreciate artistic and creative aspects of education
Fostering an awareness of the geographical, historical, scientific and social aspects of their environment and heritage
Developing agility and physical co-ordination – the ability to use the body efficiently and expressively
Having an understanding of how to live healthily
Instilling the values of integrity, honesty, courtesy and respect for the diversity of life and lifestyles
Assessment
The children's work will be regularly marked and children will receive positive guidance on ways to develop their skills.
We assess the work of our pupils both informally and formally and monitor each child's attainment against national standards.
Reading Schemes
Across both of our schools, we use a range of reading schemes including Letters and Sounds (Junior Learning), Floppy's Phonics, Oxford Traditional Tales, Songbirds Phonics, Project X and Code X. All of our books have been book banded according to nationally recognised book banding colours. We also have a good selection of quality novels and picture books for our pupils to take home and share.
Curriculum Plans
Early Years Foundation Stage and Reception 2021-2022
Art and Design
Art and Design Progression Map
During the time that any child spends with us we will endeavour to give him/her the experience of working with different mediums – paint, papier-mâché, clay, printing mediums, fabrics. Our studies in Art encompass an awareness of art and artists, the skills of sketching, observational drawing and colour mixing and working with 3D form.
Whenever possible we will encourage people engaged in 'art as a profession' to share their expertise with our pupils.
We believe that Art is an important aspect in the development of any child. It is an area of the curriculum in which every child can experience success. Within the school we try to use Art to support other study areas as well as giving full credence to its importance as a subject in its own right
Computing
Computing and E-Safety at Carlton and Bisldale
Intent – How is our curriculum delivered?
At Carlton & Faceby and Bilsdale, computing is taught in discreet computing lessons on a weekly basis. The computing curriculum is delivered through our own scheme of work based and developed with the support of Purple Mash. Every lesson in our scheme has been individually planned so that it can be effectively taught using the infrastructure we have in place at school and so that it can meet the needs of all our pupils. Our scheme has been closely referenced against the 2014 National Curriculum attainment targets in order to ensure progression and coverage.  Having discreet lessons means that the children are able to develop depth in their knowledge and skills over the duration of each of their computing topics. Topics are carefully planned across the year and across year groups to allow pupils to revisit the skills taught at different points.
Online safety is taught under the umbrella of Personal, Social and Health Education (PSHE) and closely linked to specific events in the academic year to raise the profile of specific issues, such as online bullying with anti-bullying week to allow the pupils to see the connections of what they are being taught in the real world. Where appropriate, meaningful links will be made between the computing curriculum and the wider curriculum.
In computing lessons, the children will use either iPads or laptops in order to access a range of apps and software. Discreet computing lessons will focus on the curriculum skills of information technology, digital literacy and computer science. Pupils are also given many opportunities to apply their skills and knowledge to other areas of the curriculum, for example, when producing presentations or researching using the internet at several points across their weekly lessons. Children's progress is assessed termly against our formative assessment tool. Children are given feedback and ways to improve their work either verbally or through written feedback in their books.
For an overview of the creative content in Computing for the whole school, please click below.
Purple Mash Scheme of Work Overview with mixed age
Impact – What difference is our curriculum having on pupils?
Our approach to the curriculum results in a fun, engaging, and high-quality computing education. The quality of children's learning is evident in the pupil's books and in their folders on the network. Evidence such as this is used to feed into teachers' assessment and future planning. The curriculum has been designed to allow teachers are to revisit skills and knowledge and build upon it, ensuring progression and bridging gaps, when necessary.
Much of the subject-specific knowledge developed in computing lessons equips pupils with experiences which will benefit them in secondary school, further education and future workplaces, as well as providing them with the tools to cope with the pressures of a fast-paced and ever-changing digital society. From research methods, use of presentation and creative tools, digital resilience and critical thinking, computing at Carlton & Faceby and Bilsdale gives children the building blocks that enable them to pursue a wide range of interests, careers and vocations in the next stage of their lives.
https://www.gov.uk/government/publications/national-curriculum-in-england-computing-programmes-of-study
Purple Mash
English & Phonics
Progression of Skills in English
English
Our aim is to provide the skills that are necessary to enable each child to be literate in the very broadest sense of the word – by being an active user of language – reading, writing and speaking. Children are given tasks at appropriate and differentiated levels. Where appropriate, Information Technology is used to enhance or support their work.
Reading
We want our children to read fluently and with understanding. We encourage a love of books – a sharing of our joy at discovering pleasure in a wide variety of books. There are daily opportunities for reading and we encourage our pupils to read regularly to their parents/carers. To support this we have a home/school reading record.
We encourage the use of books for both reference and pleasure because we believe that referencing skills can support a child to develop the skills of becoming an independent learner.
Writing
We provide our children with a variety of opportunities for writing. We aim to teach and encourage the understanding of English structure and correct spelling as well as giving opportunities for creative and extended writing. We believe that language skills cannot be learned in isolation – they are learned and applied by children being active participants in the listening, speaking and writing of English.
We endeavour to foster confidence and enjoyment in writing in its many forms, including poetry and song.
We use a wide variety of materials to stimulate the children's learning including video clips, music, educational visits, books and ICT programmes. These are not an end in themselves, but provide an opportunity for the children to demonstrate their skills and for their learning to be put to effective use.
 Handwriting
The children are encouraged to develop a script, which is based on the Nelson scheme. We feel that the presentation of work is very important because it is a means of communicating; and as such should be legible and well formed. Well-presented work can encourage a child to take a pride in his/her work.
Spelling
We use Spelling Shed which has been designed to give 100% coverage of the National Curriculum.
The scheme is divided into six stages, each stage corresponding to the respective school year. Within each stage there are weekly objectives and spelling lists that give a steady progression through the curriculum as well as review and challenge lists to extend vocabulary. For each week's spelling list we provide a traditional printable practice sheet that follows the look-cover-write-check format. We also provide a printable activity for each list that can be used in class, as a homework or where technology is not available.
Speaking and Listening
We provide opportunities for ideas to be discussed with others. In this way we feel that we are building on foundations, already laid before a child begins school. Children are encouraged to express their views and support them with relevant facts. We encourage pupils to appreciate the importance of listening to the views of others. By listening to others they will, with consideration, understanding and careful thought learn how to judge what is fair and acceptable. We teach, and regularly consolidate, listening skills
Phonics
In Foundation Stage and Key Stage One the children are taught to read using Letters and Sounds. Phonics is taught on a daily basis within class. The children will receive a 20 minute discrete phonics session. The phonics will then be reinforced through reading, literacy and other activities and a weekly spelling test will include these sounds.
Letters and Sounds
Letters and sounds gives early years practitioners and teachers a powerful phonics teaching tool to ensure that young children are well-placed to read and spell words with fluency and confidence by the time that reach the end of Key Stage One. This is an entitlement we want to achieve for every child.
High Frequency Words
Phonics sessions within in the week will also focuses on reviewing and teaching of high-frequency words. we send home differentiated word lists that will give the children a range of words they need to learn to read and write by sight, by the end of the year. we will be asking the children to practise spelling a short list of target words each week. We will be checking these spellings in a weekly spelling assessment. The words will go home each week to help the children practise.
We also have a selection of appropriate 'book banded' texts available in all our classrooms that cater for all reading levels. Children are matched to a colour band in accordance with their phonic ability. This is assessed on a half termly basis to ensure children are reading within the correct colour band.
Throughout all key stages children have regular access to reading sessions, where texts are explored with a particular focus i.e. use of vocabulary, structure of different text types.
At Bilsdale and Carlton Schools, we believe in developing a reading culture throughout the school by creating and valuing welcoming book areas in all classrooms, a school library hosting a mixture of books, and raising the profile of reading through a print rich environment, attractive book displays and promoting the written word at all times. Alongside this we run a weekly reading raffle to encourage and value the children's reading at home.
Parents are integral part in the children's 'reading journey'. We promote children to read at home on a daily basis and communication between school and home is recorded in a 'Reading Record'. Children who read at home at least four times a week are entered into a weekly reading raffle.
We invite parents/ members of the community to come and read with children both individually and as a group.
https://www.gov.uk/government/publications/letters-and-sounds
Design and Technology
Forest Schools
What is a Forest School?
A Forest School is an innovative educational approach to outdoor play and learning. The philosophy of Forest Schools is to encourage and inspire individuals of any age through positive outdoor experiences.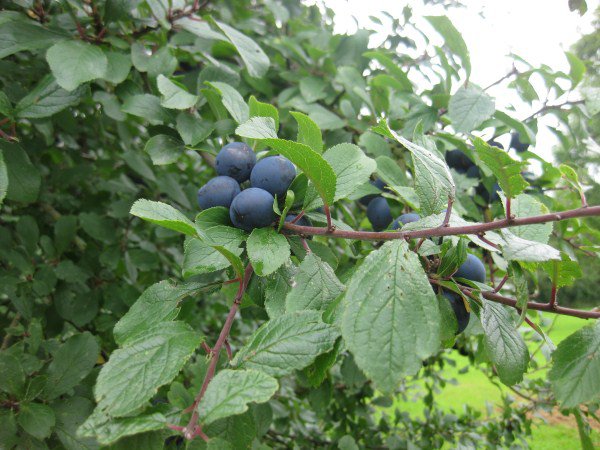 By participating in engaging, motivating and achievable tasks and activities in a woodland environment each child has an opportunity to develop motivation, emotional and social skills. These, through self awareness can be developed to reach personal potential.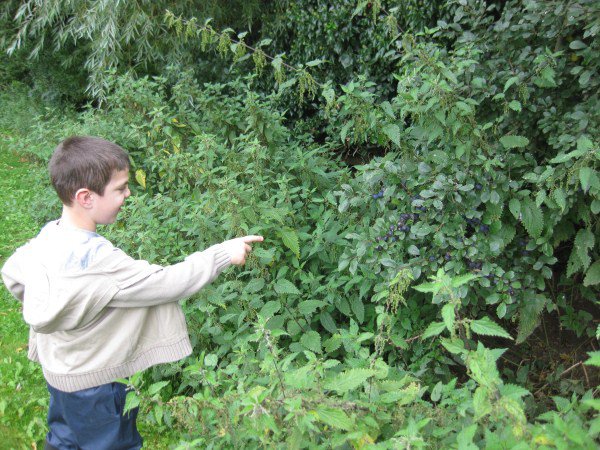 Our Forest School, based on the Carlton site, aims to demonstrate success by visiting the same locality on a regular basis and through play, have the opportunity to learn about the natural environment, how to handle risks and most importantly to use their own initiative to solve problems and co-operate with others.  Our Forest School programme will run throughout the year, going into the school grounds in all weathers (except for high winds). Children use tools, play, learn boundaries of behaviour; both physical and social, establish and grow in confidence, self-esteem and become self motivated.
Forest School will aim to develop:
    Self Awareness
    Self Regulation
    Intrinsic motivation
    Empathy
    Good social communication skills
    Independence
    A positive mental attitude, self-esteem and confidence
Forest School creates a unique learning vehicle to utilise our local open space for interactive play, health, recreation and personal development.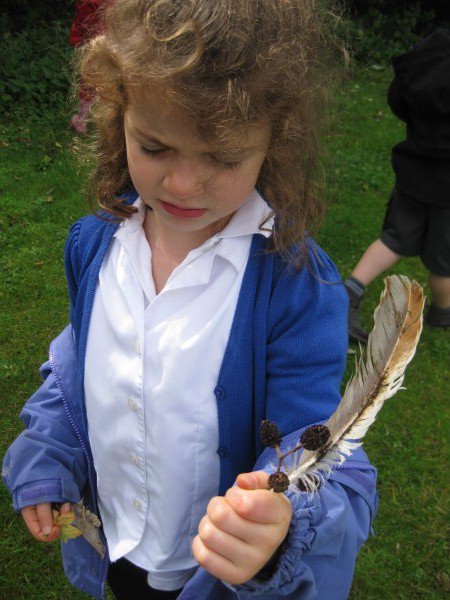 Children need time to thoroughly explore their thoughts, feelings and relationships. This time and reflective practice develops understanding of the world, the environment and everything within it through the use of emotions, imagination and senses.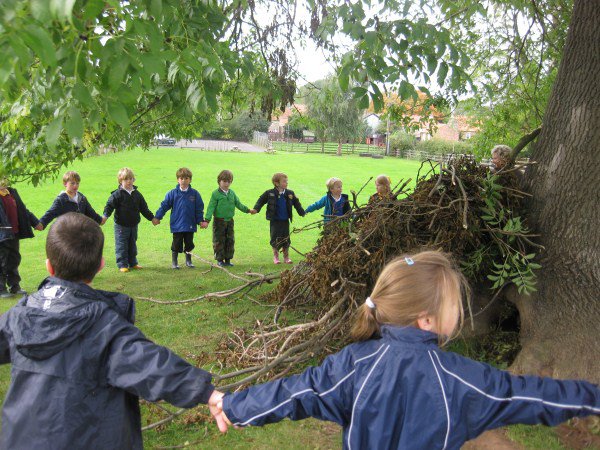 To find out more about what is happening in our Forest School, on our confederated day, visit our Forest School Notice Board in School.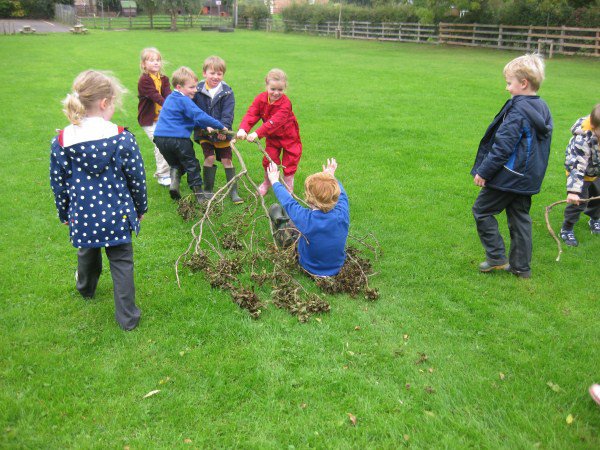 Geography
Within our school we teach the geographical skills and awareness issues which are outlined in the National Curriculum
We try to make our children aware that many aspects of geography impact upon other subjects including science.
The school aims to give the children an awareness of the world in which they live by exploring map skills, environmental and resource issues and ensuring that our pupils have knowledge and understanding of the effect of climate upon people's lives and animal habitats.
History
The National Curriculum gives children wide exposure to topics of local, national and international interest. Attention is given to supporting our history studies by involvement with our local heritage.
We encourage an investigative approach to history and wherever possible educational visits will be used to support our studies. One of our main aims is to encourage a sense of chronology.
Maths
What are the aims of our curriculum?
Mathematics teaches children how to make sense of the world around them through developing their ability to calculate, reason and solve problems.
Mathematics is essential to everyday life, critical to science, technology and engineering, and necessary for financial literacy and most forms of employment. Our mathematics education therefore provides a foundation for understanding the world, the ability to reason mathematically, an appreciation of the beauty and power of mathematics, and a sense of enjoyment and curiosity about the subject. We aim to support children to achieve economic well-being and equip them with a range of computational skills and the ability to solve problems in a variety of contexts.
The national curriculum for mathematics aims to ensure that all pupils:
Become fluent in the fundamentals of mathematics, including the varied and regular practice of increasingly complex problems over time.
Reason mathematically by following a line of enquiry, understanding relationships and generalisations, and developing an argument, justification or proof using mathematical language.
Can solve problems by applying their mathematics to a variety of problems with increasing sophistication, including breaking down problems into a series of simpler steps and persevering in seeking solutions
How will teachers deliver the curriculum?
As a school, we have decided to follow White Rose Maths. The White Rose scheme of learning is designed to support a mastery approach to teaching and learning, as well as to support the aims and objectives of the National Curriculum. The White Rose scheme has number at its heart and a lot of time is spent reinforcing number to build competency. It also provides opportunities to build reasoning and problem-solving into each lesson. White Rose believes that all children, who are introduced to a concept, should have the opportunity to build on their abilities by following a concrete-pictorial-abstract approach.
Concrete – Children should have the opportunity to use mathematical objects to help them envisage what written numbers represent.
Pictorial – Children should have the opportunity to use pictures as representations to continue to support them in visualising what written numbers represent.
Abstract – Abstract learning is the use of digits and words to represent numbers.
EYFS
In Early Years, we focus on high-quality environments and meaningful interactions with staff and each other. Our enabling environment and skilful adult interactions support the children as they begin to link learning to their play and exploration. We place an emphasis on studying key skills of number, calculation measurement and shape so that pupils develop deep understanding and the correct mathematical language.
Pupils learn through games and tasks using concrete manipulatives which are then rehearsed and applied to their own learning during exploration. Pupils begin to develop these key skills during a daily maths input where they explore sorting, quantities, shape, number and counting awareness.
These early mathematical experiences are carefully planned to ensure pupils remember the content they have been taught and to support them with integrating their new knowledge across the breadth of their experiences and into larger concepts.
As well as following the Statutory framework, we follow the non-statutory guidance for EYFS – Development Matters. Using this, children in their reception year will be learning to:
Count objects, actions & sounds
Subitise
Link a number symbol with its cardinal value
Count beyond ten
Compare numbers
Understand the one more than / one less than relationship of consecutive numbers
Explore the composition of numbers to ten
Automatically recall number bonds for numbers 0-5 and some to 10
Select, rotate and manipulate shapes to develop spatial reasoning skills
Compose and decompose shapes so that children recognise a shape can have other shapes within it, just as numbers can
Continue, copy and create repeating patterns
Compare length, weight & capacity
Click here to view the EYFS Maths
KS1 and KS2
To reflect the cohort groupings for 2021-22, we have adjusted the long-term White Rose plan to enable similar topics to be delivered in our mixed age classes. We have ensured that units build on each other maintaining skill progression starting with place value and number. KS1 and KS2 are taught maths daily. There is a focus on mental arithmetic and pupils encouraged to learn times tables both at school and at home using our learning platforms. During maths sessions, pupils acquire and practise skills and have opportunities reason mathematically and use and apply their skills to solve problems.
Click here to view the Long-Term Plan
What are the intended outcomes for pupils?
Pupils have a range of computational skills and the ability to solve problems with them. Pupils will achieve age related expectations in Maths at the end of their cohort year.
EYFS pupils
The Early Learning Goals in Maths are:
Number
Children at the expected level of development will:
Have a deep understanding of number to 10, including the composition of each number;
Subitise (recognise quantities without counting) up to 5;
Automatically recall (without reference to rhymes, counting or other aids) number bonds up to 5 (including subtraction facts) and some number bonds to 10, including double facts.
Numerical Patterns
Children at the expected level of development will:
Verbally count beyond 20, recognising the pattern of the counting system;
Compare quantities up to 10 in different contexts, recognising when one quantity is greater than, less than or the same as the other quantity;
Explore and represent patterns within numbers up to 10, including evens and odds, double facts and how quantities can be distributed equally.
National Curriculum for KS1 pupils
The principal focus of mathematics teaching in key stage 1 is to ensure that pupils develop confidence and mental fluency with whole numbers, counting and place value. This should involve working with numerals, words and the four operations, including with practical resources [for example, concrete objects and measuring tools]. At this stage, pupils should develop their ability to recognise, describe, draw, compare and sort different shapes and use the related vocabulary. Teaching should also involve using a range of measures to describe and compare different quantities such as length, mass, capacity/volume, time and money. By the end of year 2, pupils should know the number bonds to 20 and be precise in using and understanding place value. An emphasis on practice at this early stage will aid fluency. Pupils should read and spell mathematical vocabulary, at a level consistent with their increasing word reading and spelling knowledge at key stage 1.
National Curriculum for Lower KS2 pupil (Y3 and Y4)
The principal focus of mathematics teaching in lower key stage 2 is to ensure that pupils become increasingly fluent with whole numbers and the four operations, including number facts and the concept of place value. This should ensure that pupils develop efficient written and mental methods and perform calculations accurately with increasingly large whole numbers. At this stage, pupils should develop their ability to solve a range of problems, including with simple fractions and decimal place value. Teaching should also ensure that pupils draw with increasing accuracy and develop mathematical reasoning so they can analyse shapes and their properties, and confidently describe the relationships between them. It should ensure that they can use measuring instruments with accuracy and make connections between measure and number. By the end of year 4, pupils should have memorised their multiplication tables up to and including the 12 multiplication table and show precision and fluency in their work. Pupils should read and spell mathematical vocabulary correctly and confidently, using their growing word reading knowledge and their knowledge of spelling.
National Curriculum for Upper KS2 pupil (Y5 and Y6)
The principal focus of mathematics teaching in upper key stage 2 is to ensure that pupils extend their understanding of the number system and place value to include larger integers. This should develop the connections that pupils make between multiplication and division with fractions, decimals, percentages and ratio. At this stage, pupils should develop their ability to solve a wider range of problems, including increasingly complex properties of numbers and arithmetic, and problems demanding efficient written and mental methods of calculation. With this foundation in arithmetic, pupils are introduced to the language of algebra as a means for solving a variety of problems. Teaching in geometry and measures should consolidate and extend knowledge developed in number. Teaching should also ensure that pupils classify shapes with increasingly complex geometric properties and that they learn the vocabulary they need to describe them. By the end of year 6, pupils should be fluent in written methods for all four operations, including long multiplication and division, and in working with fractions, decimals and percentages. Pupils should read, spell and pronounce mathematical vocabulary correctly.
Mathematical Calculations Booklet
Do you ever watch your children doing their mathematics homework and get bewildered by the methods they are using?
Do you ever try to help but find it is difficult and it leads to frustration either on the part of you or your children?
Do you ever try to teach your child the methods you learnt at school and your child ends up confused?
Click here to access our calculations policy – Multiplication and Division
Click here to access our calculations policy – Addition and Subtraction
To help clarify the methods of calculation we use in school, for the four rules of number, you can click on the link above to access a booklet help both you and your children.
As a general guide:
Reception, Year 1 and Year 2 use stages 1 – 3
Year 3 and Year 4 use stages 4 – 5
Year 5 and Year 6 use stages 6 – 7
There may however be times when your child remains on an earlier stage to enhance their understanding and confidence or is moved on to a higher stage.
Click here to view the Y1 Mid-Term Plan
Click here to view the Y2 Mid-Term Plan
Click here to view the Y3 Mid-Term Plan
Click here to view the Y4 Mid-Term Plan
Click here to view the Y5 Mid-Term Plan
Music
Singing, composition and musical appreciation are taught each week.
Peripatetic music tuition can be provided through the county's music services, though it should be noted there is a charge for this service. Currently we have pupils learning guitar, violin and brass.
http://www.northyorkshiremusichub.co.uk/instrumental-tuition/request-lessons-music-service/
At Christmas each school has a nativity performance at their local community church and in the summer we have a summer production. Sometimes this is a musical production and other years it is a Variety Show of the high class talents we have in our schools.
Modern Foreign Languages
Learning Outcomes Overview French
French is taught to all of the Key Stage One and Key Stage Two pupils on a weekly basis by a french specialist.
Where appropriate the children's study is linked to the main theme being covered through other areas of the curriculum.
Physical Education
PE and Sport at Carlton and Bilsdale
At Carlton & Faceby and Bilsdale, we recognise the importance of Primary PE and Sport and the role it has to play in promoting long term, healthy lifestyles. Our children are offered a breadth of experiences in PE and Sport. They have opportunities to participate in activities such as games, dance, gymnastics and athletics. Every child is included in physical education and they are encouraged to be the best that they can be.
Association for Physical Education's view of Physical Education is as follows:
'The aim of physical education is to develop physical competence so that all children are able to move efficiently and safely and understand what they are doing. The outcome- physical literacy-is as important to children's overall development as literacy and numeracy'.
At Carlton & Faceby and Bilsdale we promote the values of respect, friendship, courage, equality and inspiration giving the children knowledge, skills and motivation to establish and maintain a healthy lifestyle and enjoyment of physical activity and sport. We are committed to ensuring that every child has:
A sense of well-being.
A stronger sense of self-esteem.
Their co-ordination improves along with their rhythm and timing.
They show improved concentration and application to tasks
Intent – How does our PE curriculum set out the knowledge and skills that pupils gain at each stage?
It is our intention at Carlton & Faceby and Bilsdale, to teach children life skills that will impact positively on their future. We aim to develop a well-balanced, resilient child who is ready for the 21st Century. One who has skills and the knowledge that are required to help them to succeed and make healthy choices in our ever-changing modern world. Through participation in PE and extracurricular activities we provide the foundations for a healthy lifestyle and promotes character building, self-esteem and enjoyment in a variety of physical activities and challenges. High quality teaching and learning opportunities inspire and nurture children to succeed, that in turn teaches children how to co-operate and how to collaborate with others to understand fairness and equality.
The Implementation of our PE Curriculum
Children at Carlton & Faceby and Bilsdale participate in weekly high-quality PE and Sporting activities. The Primary PE Curriculum is designed to incorporate the development of children's confidence, resilience and an appreciation of not only their own strengths and weaknesses but also that of their peers. All children from Reception to Year 6 are provided with the opportunity to engage in Extra Curricular Activities. An inclusive approach aims to encourage every child to be the best that they can possibly be. We teach the children the Social and Emotional aspects of PE as well as the Physical, which affects their mindset and improves their mental health and well-being. Children are encouraged to move out of their comfort zones and to challenge themselves on a daily basis; this includes competing in competitive sports. Staff are committed to ensure that every child has a sense of wellbeing, a stronger sense of self-esteem, improved concentration, improved co-ordination, along with co-operating and collaborating with others.
Evaluating the Impact of our PE Curriculum
Increased levels of fitness and well-being of our children at Carlton & Faceby and Bilsdale, encouraged through not only the sporting skills being taught but through the underpinning values and disciplines that PE promotes. Children develop self -discipline, resilience; along with taking ownership for their own health and fitness. The PE Curriculum motivates children to use the underpinning skills that they have learnt in an independent and effective way to live happy and healthy lives.
At Carlton & Faceby and Bisldale, we incorporate the lifelong values borne from London 2012 Olympics as a foundation for supporting behaviour and academic progress across the school by way of adopting and displaying a commitment to the:
Olympic Values
Friendship
Excellence
Respect
Paralympic Values
Inspiration
Determination
Courage
Equality
School Swimming
Since 1994, swimming and water safety has been a statutory element of the National Curriculum for Physical Education in England. This means that every 11-year old child should leave primary school with the skills to keep themselves safe while enjoying swimming with friends and family.
The three National Curriculum outcomes state that all schools must provide swimming instruction either in Key Stage One or Key Stage Two and that children must:
– swim competently, confidently and proficiently over a distance of at least 25 metres
– use a range of strokes effectively [for example, front crawl, backstroke and breaststroke]
– perform safe self-rescue in different water-based situations.
For all our pupils unable to complete any of the above  they will be expected to take part in swimming lessons before they leave Carlton and Faceby at the end of Year 6. This is a National requirement for pupils. Our Year 5 and Year 6 pupils are attending Block 1 of swimming lessons at Stokesley Leisure Centre during Autumn Term. Our Lower key stage 2 pupils will be attending during blocks 2 and 3 in terms Spring 1 and Spring 2.
Primary PE & Sports Premium
Schools receive PE and sport premium funding based on the number of pupils in years 1 to 6. This funding must be used to make additional and sustainable improvements to the quality of PE and sport we offer.
We use the premium to:
Develop or add to the PE and sport activities that we already offer.
Build capacity and capability within the school to ensure that improvements made now will benefit pupils joining the school in future years.
The school applies the following DfE Vision Statement to the core of all planned initiatives associated with the Premium:
'All pupils leaving primary school physically literate and with the knowledge, skills and motivation necessary to equip them for a healthy, active lifestyle and lifelong participation in physical activity and sport'.
At Carlton & Faceby and Bilsdale we address progress in accordance with the nationally prescribed five indicators that are:
The engagement of all pupils in regular physical activity – the Chief Medical Officer guidelines recommend that all children and young people aged 5 to 18 engage in at least 60 minutes of physical activity a day, of which 30 minutes should be in school
The profile of PE and sport is raised across the school as a tool for whole-school improvement
Increased confidence, knowledge and skills of all staff in teaching PE and sport
Broader experience of a range of sports and activities offered to all pupils
Increased participation in competitive sport.
We comply with meeting the statutory requirement, as instructed by Department for Education, to ensure that information on the use of the Primary PE and Sport Premium is made available to parents on our school website. Whilst accountability rests with all schools by way of how the funding is spent, it is the case that all schools must annually provide online evidence of actual spend and long-term impact based upon the following areas:
The amount of premium received
A full breakdown of how it has been spent (or will be spent)
The impact the school has seen on pupils' PE and sport participation and attainment
How the improvements will be sustainable in the future.
https://www.gov.uk/guidance/pe-and-sport-premium-for-primary-schools
https://www.gov.uk/government/publications/national-curriculum-in-england-physical-education-programmes-of-study
For further information on Sports Premium please view PE and Sports Premium in About Us – Funding.
Science
Click here to view the Science Long Term Plan
Click here to view the Science Progression Map
In line with the new curriculum the children will undertake a wide range of scientific studies, promoting learning through first hand experience. Much of the science is topic based and can be approached in a variety of ways – group work, whole class work and individual investigations.
We aim to give pupils opportunities to observe, select and use appropriate equipment to design their investigations.
Testing and recording are taught in order to help pupils to present and interpret their results and to be able to construct fair tests.
Through science we encourage our pupils to develop a scientific way of understanding the world in which we live.
Religious Education
Religious education for both schools is provided within the framework of the guidance of the Dioceses of Leeds and York Diocesan Syllabus for RE.  Because Carlton & Faceby School has voluntary aided status, the governors are required to consider making provisions for Church of England denominational teaching under the Trust Deed for any pupils whose parent/guardian require such an arrangement.  To the present day there have been no such requests and the governors hope that the existing good educational practice whereby all pupils learn together in normal teaching groups will be able to continue. 
Whilst our religious ethos is Church of England we ensure that the children are taught religious awareness and respect. 
PSHE / Well-being