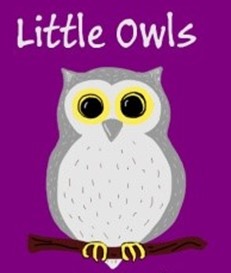 At Little Owls Preschool we:
Value and care for each child individually
Work in partnership with parents
Encourage children to value themselves and respect each other
Offer a safe and stimulating learning environment
Prepare children for school
Have lots of fun whilst we learn and develop!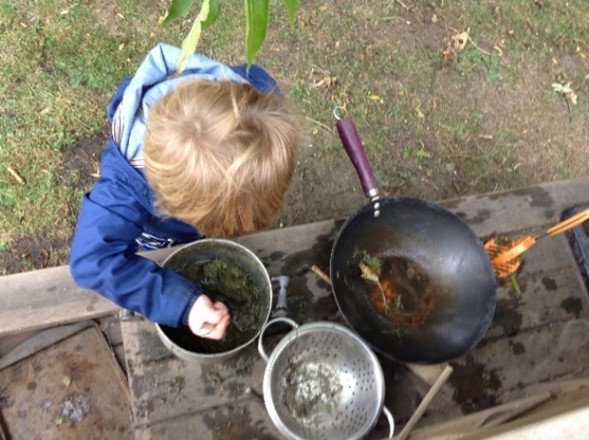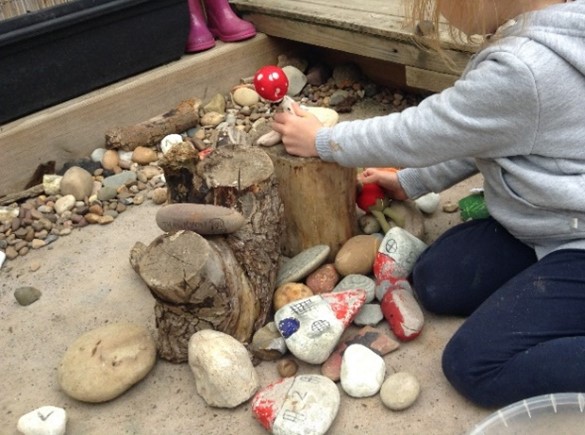 Welcome
Little Owls is a governor-led Preschool. It is part of the Carlton & Faceby and Bilsdale CE Federation and is based at Carlton & Faceby CE (VA) Primary School. Little Owls is part of our EYFS (Early Years Foundation Stage) class. It is our aim that children will have a seamless transition into Reception and full-time school at either of the schools in our federation.
EYFS is set in a classroom within Carlton & Faceby School and has direct access to a partially covered outdoor area. The room has its own toilets and we access the dining hall for lunch. We have our own enclosed EYFS space in the school grounds (OWLS) and also have daily access to the school playground and field.
We passionately believe that child-led learning through play in the early years creates enthusiastic, independent learners so we have developed our provision to include Nursery and Reception in a seamless environment. In this way nursery children are with children at the next stage of development and can learn alongside them, whilst children in their Reception year start their formal education in a familiar, safe and engaging environment which has the capacity to challenge and stretch children at their individual stage of development. Our classroom and outdoor environments reflect a wealth of research about how our youngest children learn. We hope that this encourages pre-school families to choose our schools to educate their child between the ages of 3 and 11.
Our Staff
The EYFS staff are well qualified in Early Years Education and are highly experienced. Their deep understanding of young children and passion for making learning stimulating and exciting makes the classroom a wonderful learning environment. Staff plan learning and development together; each child will be allocated a keyworker who will get to know your child well, help them to feel settled and secure, track development and ensure planned activities will challenge and interest each child. During some sessions adults who are usually based in other parts of the schools may work in the setting, depending on staffing needs.
Nursery Sessions
8.50am –   12.00                                 Morning session
12.00 –     1.00pm                               Lunch Club
12.00pm – 3.10pm                              Afternoon session
9.00am –   3.10pm                              All day session
All sessions are only available during school term time and not on Training Days. We offer flexible choice of sessions depending on your needs, and subject to availability.
We are unable to accommodate arrival and collection of children at times other than the start and end times specified, except for occasional necessary circumstances (eg. illness or medical appointments).
Funding
Little Owls is publicly funded. Children are entitled to 15 hours Government funding per week, which can be used at up to two settings and is paid directly to settings.  In order for this to be paid your child must be registered with their childcare setting on the 'headcount day' each term. Some families may be eligible for up to 30 hours of funding – parents apply for this directly via https://www.childcarechoices.gov.uk This must be in place before the start of a term. Additional sessions over and above the free hours are available to purchase. These will be invoiced half-termly, payable in advance through ParentPay, where lunch charges will also be added on a weekly basis. We will endeavour to accommodate requests for one-off extra sessions, if staffing ratios allow.
Please refer to our Preschool Admissions Policy and Sessions & Fees Policy, available on the schools website, for further funding and attendance information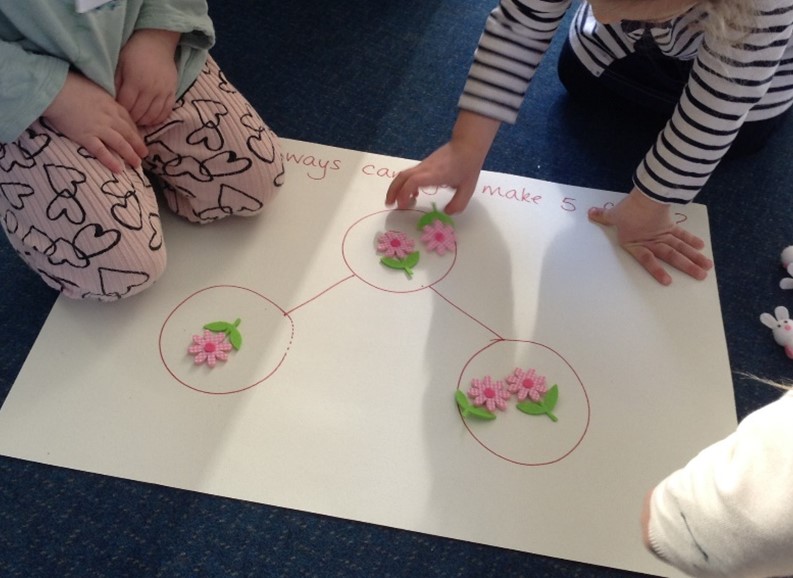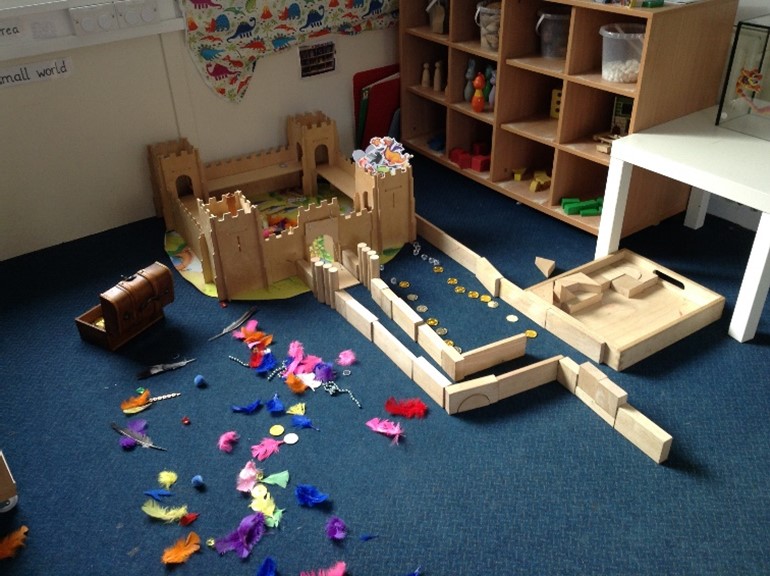 Settling In
Our aim is to ensure that each child feels comfortable within the setting as quickly as possible. You can give some input for this before they start by completing the 'All About Me' form. If your child is coming to preschool for the first time you might have concerns about how they will settle. You know your child better than anyone and if you have any worries you are very welcome to stay for a while until your child feels more confident. Please talk to us about this so that we can agree a plan for how best to settle your child in.
Assessment and communication
Each child is assigned one of the Early Years staff as their keyworker. Although all staff work with all children, the keyworker is responsible for ensuring development tracking is well informed. Staff regularly assess and record children's achievements and progress. Parents are encouraged to be fully part of this assessment process and are welcome to discuss their child's development. This helps in planning for the child's next stage of development.
We use a secure online Learning Journal, Tapestry, to record observations and photographs of children's learning and development. This can be viewed and added to by parents as well as staff. We also have a physical Learning Journal containing photographs and children's work. Together these build up a picture of learning taking place throughout the year.
Partnerships with parents
As parents you are your child's first and most important teacher. We hope we can work with you to provide what is best for your child at their stage of development. Children learn best when their parents are interested and involved in their education. We aim to form a partnership with parents to promote their child's learning. We recognise and value what each child brings to the Early Years Unit, acknowledging that education starts at birth. Do keep us informed of events outside of school that may be important to your child, such as changes at home, achievements or worries, family events etc..
Special Needs
If you know or feel your child has any kind of additional need, please discuss this with their keyworker. This includes behaviour or learning difficulties, speech and language problems, medical and physical disabilities. Our SENCo (Special Educational Needs Co-ordinator) is Mrs Sarah-Jane Monsarratt. We liaise with other professionals to provide the best support possible to both your child and yourself.
What your child needs for nursery
Parents are asked to send children to Little Owls in named clothing, which is easy to manage, enabling children to use the toilet, dress and undress as independently as possible. Laces, belts and buckles are best avoided. Bear in mind that children have free access to paint, water, sand and messy play. Even with an apron clothes will often get marked, so please do not wear anything precious!
Sun hats or caps are required in the summer months, as well as suncream to reapply at lunchtime if they stay all day. In the colder months please ensure children wear warm clothing and bring a coat, hat and gloves each day as we access the outdoor area in all weathers. Please provide a pair of named wellies to keep in school. We provide waterproof overalls for when we visit OWLS.
Each child has a coat peg, for their outdoor clothing and a small bag. Bags should contain a full change of clothes in case of accidents and weather appropriate outerwear (i.e., sunhat in summer, woolly hat and gloves in winter).
If your child is not able to manage their own personal hygiene, please discuss this with the staff. We are happy to work with you during toilet training and have a potty, step and seat available.
Healthy Schools
Children have access to drinking water at all times. During morning sessions there is a free-flow snack station, providing a free carton of milk and a piece of fruit. You may wish to provide a water bottle for your child.
At lunchtime we go into the hall with the school children and have a freshly prepared school lunch. The school lunch menu for each term is available on the North Yorkshire schools website, or from school. We will inform you each day in their home / school planner how well they have eaten lunch. Children will be encouraged to try new foods, but will not be made to eat anything they do not like. Lunchtime is also used as an opportunity to promote appropriate table manners. We recommend trying school meals, but if necessary you may provide a healthy packed lunch from home.
Please let us know if your child has any food allergies or dietary requirements.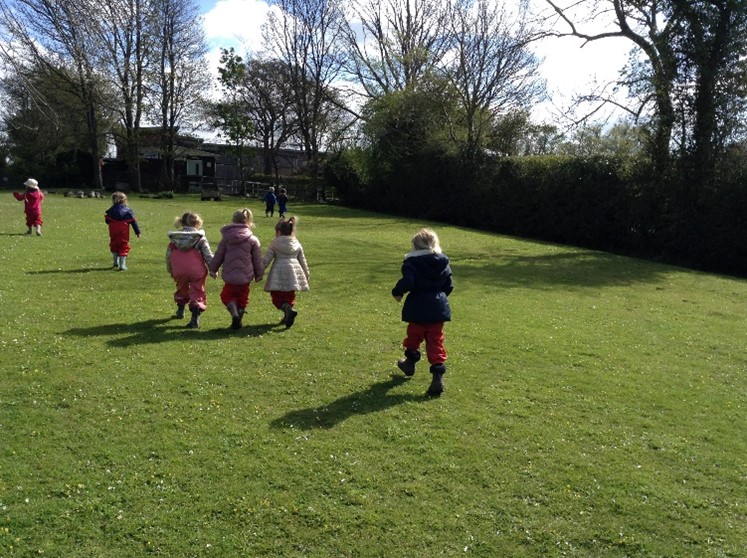 We hope your child will have a happy, stimulating, exciting and challenging time in Little Owls at Carlton & Faceby School, within our safe, secure, caring and vibrant environment, where their individual needs are put first and foremost.  Do not hesitate to contact us if you have any questions or concerns.