Did you know North Yorkshire County Council have PRE-PAID for every parent and carer in North Yorkshire to access a range of courses for parents/carers (access now for life-long access)?
 There are courses for parents, carers and grandparents about children from bump to 19+ years, from the Solihull Approach (NHS).
Access code:  NYFAMILIES
Understanding your pregnancy, birth, labour and your baby
Understanding your baby
Understanding your child (0-19+ yrs, main course)
Understanding your child with additional needs (0-19+ yrs, main course)
Understanding your child's feelings (taster course)
Understanding your child's brain (short course)
'Understanding your brain (for teenagers only!)'
Understanding your child's mental health and wellbeing (accompanies UYC and UYCAD)
Kindest Regards
Catherine Preston
Early Help Consultant
Thirsk Children's Centre
Hambleton Place
Thirsk
YO7 1DS
Telephone: 01609-536292 / 07779442026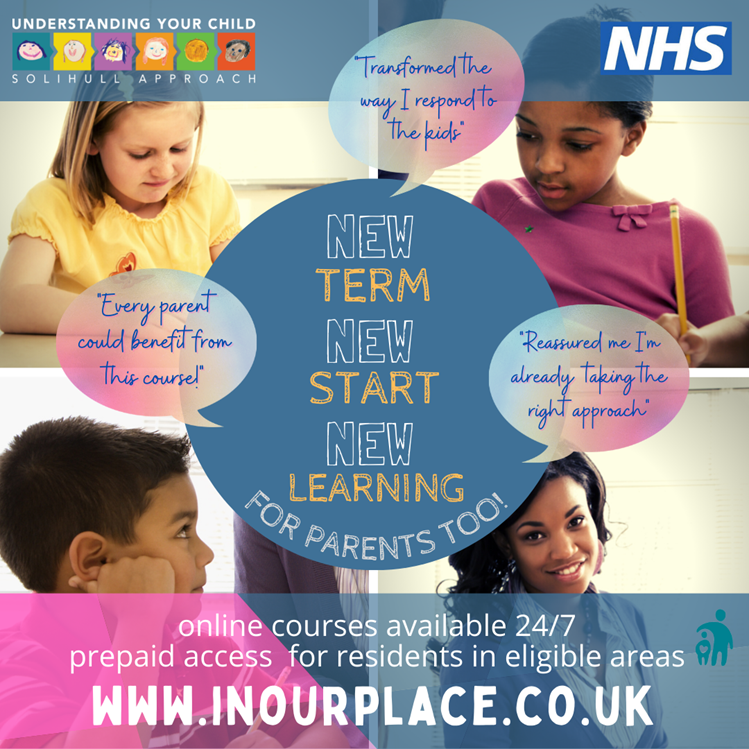 If you have a concern about a child or young person, or wish to make a referral to the Children & Families Service, please contact the Customer Resolution Centre during office hours by phoning
01609 780780 or by emailing children&families@northyorks.gov.uk
For evenings, weekends and bank holidays, please contact the emergency duty team on 01609 780780
The way in which the NYSCB delivers its training has changed, to find out more visit: http://www.safeguardingchildren.co.uk/training 
Please access the link below to share intelligence with the Police (intelligence only) Partnership Information Sharing Form
---
Disclaimer : We can take no responsibility for the content of external websites.