Breakfast Club
There is a breakfast club available at Carlton School starting at 7.45am or 8.00am every day of the week.  Each session costs £4.00 from 7.45am or £3.00 from 8.00am – please contact the school for further information or to make a booking.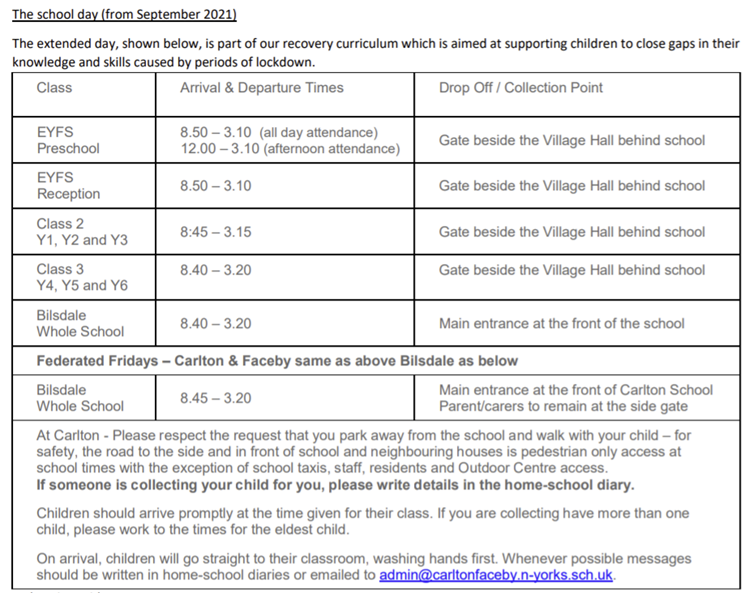 There are whole school assemblies at 10.25am Monday to Thursday, led by members of staff or the local Reverend.
Morning playtime is 10.45am to 11.00am.
Lunch begins at 12.00pm and ends at 1.00pm